We find the answers to the questions you didn't know you should be asking, using data science, analysis, engineering and software – all the things you don't want to worry about.
Our Brisbane-based team deliver services for clients across the country, combining the technical know-how with real-world business experience.
No pie-in-the-sky ideas here. No outlandishly expensive reports only destined for the top drawer.
We get it done.
We couldn't be more proud of what we've helped our clients achieve.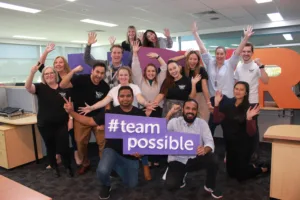 Insights
Endeavour Foundation is an independent, for purpose organisation established in 1951 with a vision to support people with an intellectual disability to live their best
Bundaberg Regional Council (BRC) is a Queensland Local Government Authority strategically located near Shoalwater Bay Training Area (SWBTA), an Australian Defence Force training ground, who support
We're passionate about the work we do and the industry as a whole. We love teaching and discussing both the basics and nuances of insight, optimisation and experiences.
In the not-too-distant past, analytics used to be seen as after-the-fact reporting, dashboarding, charts — understanding what had already happened. Today, analytics is much more tightly
It's fair to say that most businesses are onboarding more software and apps than they're offloading. Okta's 2021 Business at Work report clocks the average business as
An all too common phrase heard across almost every business and industry is "we don't have any data to analyse". This couldn't be further from the truth;
Wouldn't you rather know?
What could you do better, if only you knew more? We can help.